Porcelain Veneers vs. Dental Bonding: Comparing Treatments
By Van O'Dell, DDS on May 22, 2019
---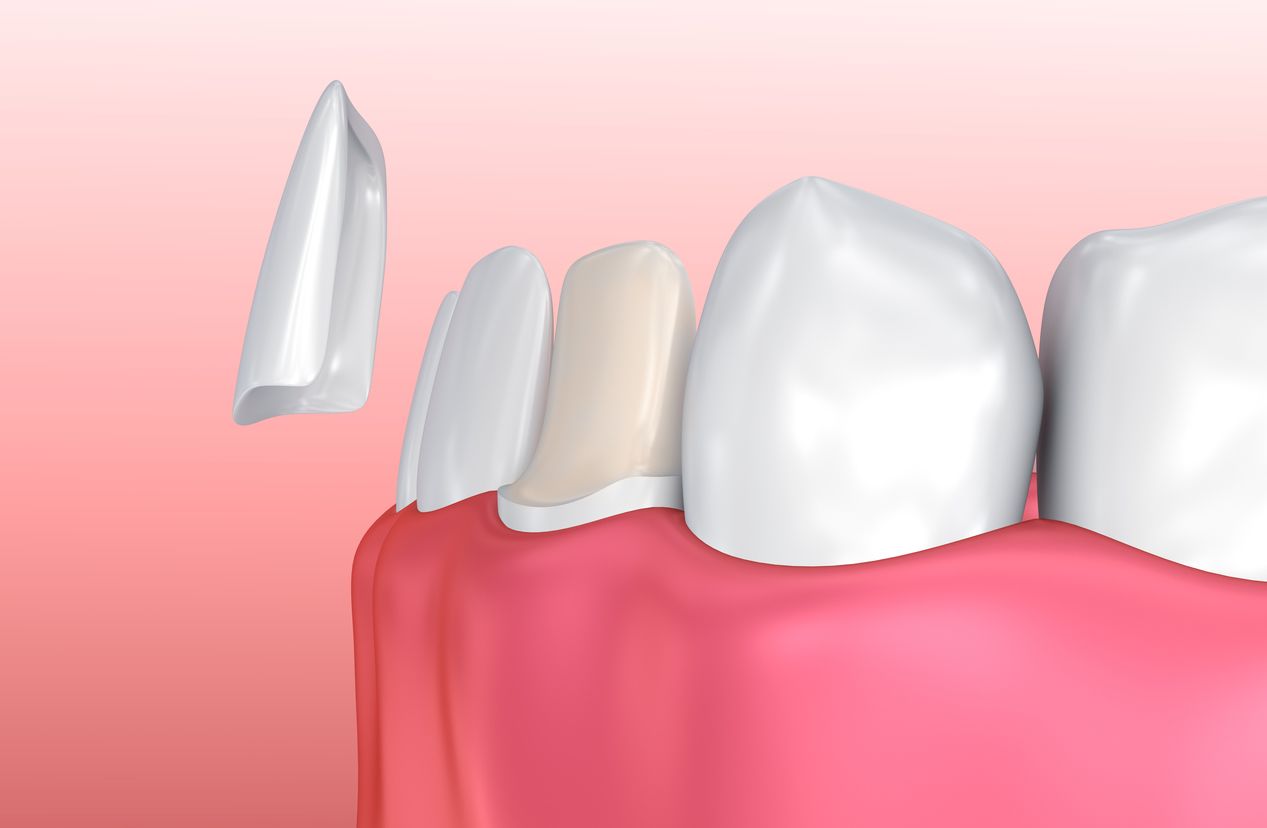 Very few people are born with perfect smiles. Even if you are fortunate to have a perfect smile, wear, tear, and injuries can cause teeth to become stained, fractured, or otherwise imperfect. That's why Dr. Van O'Dell Cosmetic & Family Dentistry is proud to offer dental bonding and porcelain veneers, which can treat different cosmetic dental problems.
Many patients who visit our Little Rock, AR dental office ask use how dental bounding compares to porcelain veneers. Let's take a moment to consider each cosmetic dentistry procedure below. We'll then go over situations when porcelain veneers are better to use than dental bonding and vice versa.
About Dental Bonding
Dental bonding involves the use of a tooth-colored dental resin that is applied directly to the surface of a tooth. The dentist allows the bonding material to dry and then polishes it, effectively blending the bonding material with the natural tooth structure. Once treatment is complete, the dental bonding material conceals aesthetic flaws from view.
Problems Dental Bonding Can Treat
Dental bonding is often used to treat the following cosmetic issues:
Minor chips
Minor cracks
Minor gaps
Dental stains
About Porcelain Veneers
Porcelain veneers are thin shells of dental ceramic that are affixed to the front portions of a person's teeth. A small amount of tooth enamel is removed to accommodate the veneers. Once the porcelain veneer is fixed into position, it masks flaws from view.
The thin tooth-colored shells are semi-translucent. That means that the veneers blend in seamlessly with natural teeth in natural light and artificial light.
Problems Porcelain Veneers Can Treat
Porcelain veneers are quite versatile, which is why we can use them to treat the following dental problems at our Little Rock practice:
Chipped teeth
Cracked teeth
Gaps and spacing issues
Dental stains
Tooth discoloration
Small tooth size
Smile asymmetry
Crooked teeth
When Dental Bonding Is Preferable to Porcelain Veneers
Dental bonding tends to be a better option for very minor cosmetic flaws affecting a tooth. While the dental resin is strong, it may not be best for more serious fractures or larger tooth gaps.
When Porcelain Veneers Are Preferable to Dental Bonding
Porcelain veneers tend to be a better option for cosmetic flaws that are too serious for dental bonding to properly address. Since the ceramic material that veneers are made from is rather durable, it's able to treat more serious fractures as well as issues with spacing and symmetry.
Which Cosmetic Dentistry Treatment Is Right for Me?
The best way to find out which cosmetic dentistry procedure is ideal for you is to visit our Little Rock practice for a consultation. We can discuss porcelain veneers, dental bonding, and many other smile makeover options that could benefit you. Our goal is to create a custom treatment plan that best addresses all of your dental wellness needs.
Learn More About Cosmetic Dentistry Treatments
To learn more about porcelain veneers, dental bonding, and your many other options to enhance your smile, be sure to contact a skilled cosmetic and restorative dentist. You can reach Dr. Van O'Dell Cosmetic & Family Dentistry by phone at (501) 758-5006.
Related to This
"The front office staff is wonderful, and Dr. O'Dell is an amazing dentist! He always makes me feel comfortable and well taken care of."

Kayla F.