BOTOX® Injection Results: What Patients Can Expect
By Van O'Dell, DDS on July 23, 2018
---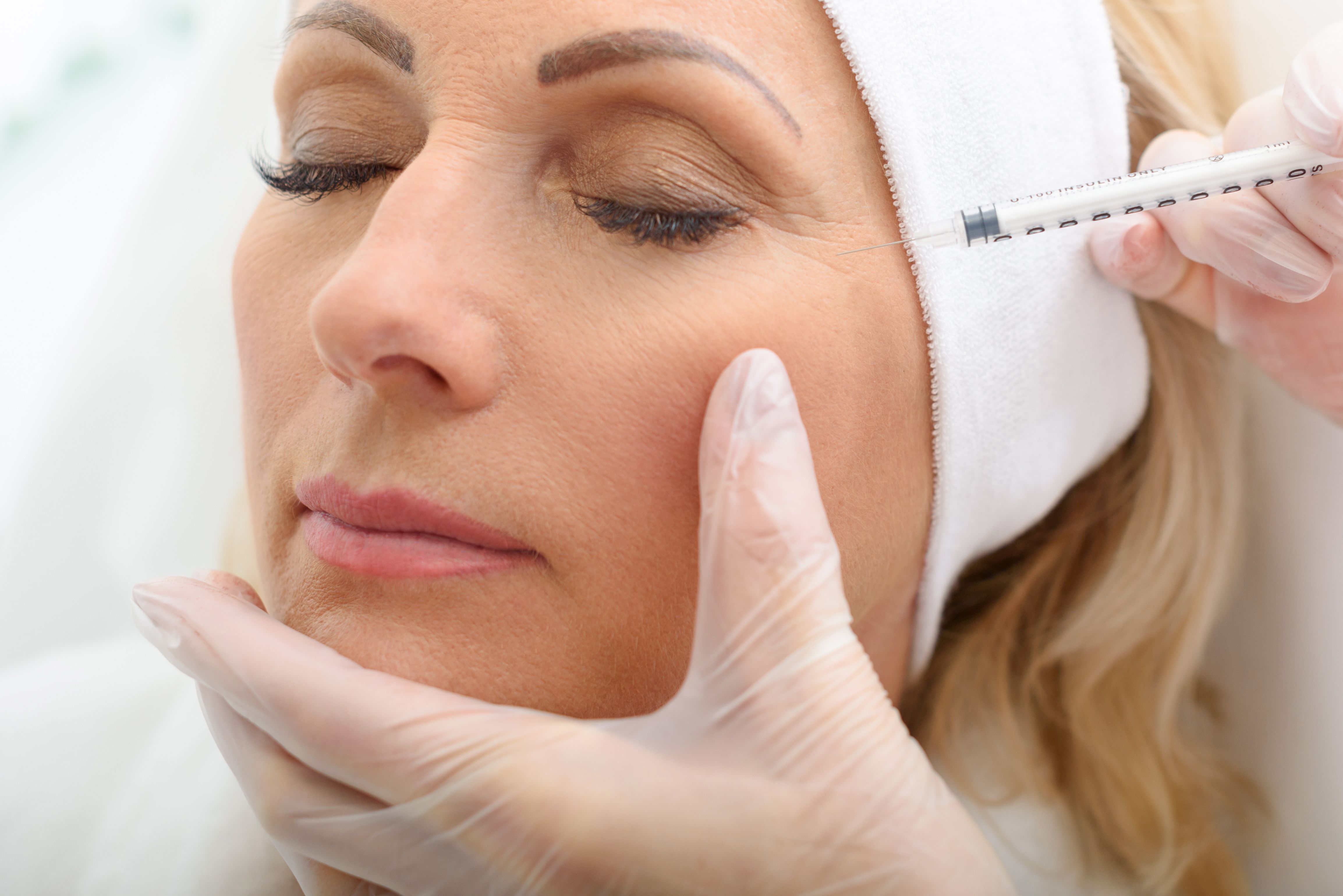 A facelift can work wonders for many patients looking for anti-aging treatment, but some people would prefer to avoid surgery. In these cases, BOTOX® injections may be the right alternative. BOTOX® injections are a popular cosmetic injectable that helps reduce the appearance of wrinkles around the face. With carefully targeted BOTOX® injections, a person can avoid the need for facial plastic surgery and appear years younger. Those problem lines and wrinkles are no longer a problem.
The team at our North Little Rock, AR family dentistry center would like to consider how BOTOX® injections can enhance your appearance and help you look your absolute best.
Targeting Dynamic Wrinkles
BOTOX® injections are ideal at targeting dynamic wrinkles. These are the kinds of wrinkles that show up when you make certain kinds of facial expressions. Some examples of dynamic wrinkles include:
Crow's feet
Smile lines
Frown lines between the eyes
Forehead wrinkles when eyes are raised
With BOTOX® cosmetic, the muscles in these areas will no longer be active, causing the lines to fade from view.
How Effective Is BOTOX® Cosmetic Treatment?
BOTOX® injections are extremely effective as a non-surgical treatment option. Thanks to BOTOX® injections, people will look much younger, and they won't need to undergo surgery to experience the benefits. Many people who undergo BOTOX® injection treatment are pleased with the final outcomes, which are comparable to plastic surgery results.
How Long Does a BOTOX® Injection Session Take?
BOTOX® injections don't take long to administer. The injection session itself should only take 10 to 20 minutes, with an overall visit time of about 30 minutes. Additional time may be required if it is your first visit to a practice and you are being evaluated as a candidate for BOTOX® injection treatment.
When Will I Notice BOTOX® Injection Results?
You should notice results from BOTOX® injection therapy about 4 to 7 days after your treatment session. At that point, the skin around the problem areas of the face will have smoothed out and relaxed, helping you look more youthful and refreshed. Full results of treatment should be visible after 14 days.
How Long Do BOTOX® Injection Results Last?
The results of BOTOX® injections have a varied length of time depending on the patient. On average, you should experience wrinkle reduction benefits for about 4 to 7 months total. As the results fade, you will notice some wrinkles returning to prominence.
Repeat BOTOX® Injections
If you want to prolong the results of BOTOX® therapy, that can easily be done. A repeat BOTOX® injection session can be scheduled to help maintain the anti-aging benefits. Some patients have multiple repeat sessions over the years to help fight signs of aging and look their best.
What If I Decide That BOTOX® Injections Are Not Right for Me?
Since BOTOX® injections are temporary, this also gives patients a chance to decline further injection therapy treatment. We know it's not for everyone, and thankfully the effects wear off if it's not for you.
Once the BOTOX® injection effects have faded, you can consider undergoing surgical treatment for permanent results, or trying another non-surgical treatment option. This flexibility is important for many of our patients, and part of the allure of cosmetic injectables.
Learn More About BOTOX® Injections
For more information about BOTOX® injections and how they can help you, be sure to contact a cosmetic skin care specialist. The team at Dr. Van O'Dell Cosmetic & Family Dentistry is here to help you achieve better dental health improve your appearance.
Related to This
"The front office staff is wonderful, and Dr. O'Dell is an amazing dentist! He always makes me feel comfortable and well taken care of."

Kayla F.