Porcelain Veneers Are Like Instant Orthodontics
By Van O'Dell, DDS on July 22, 2017
---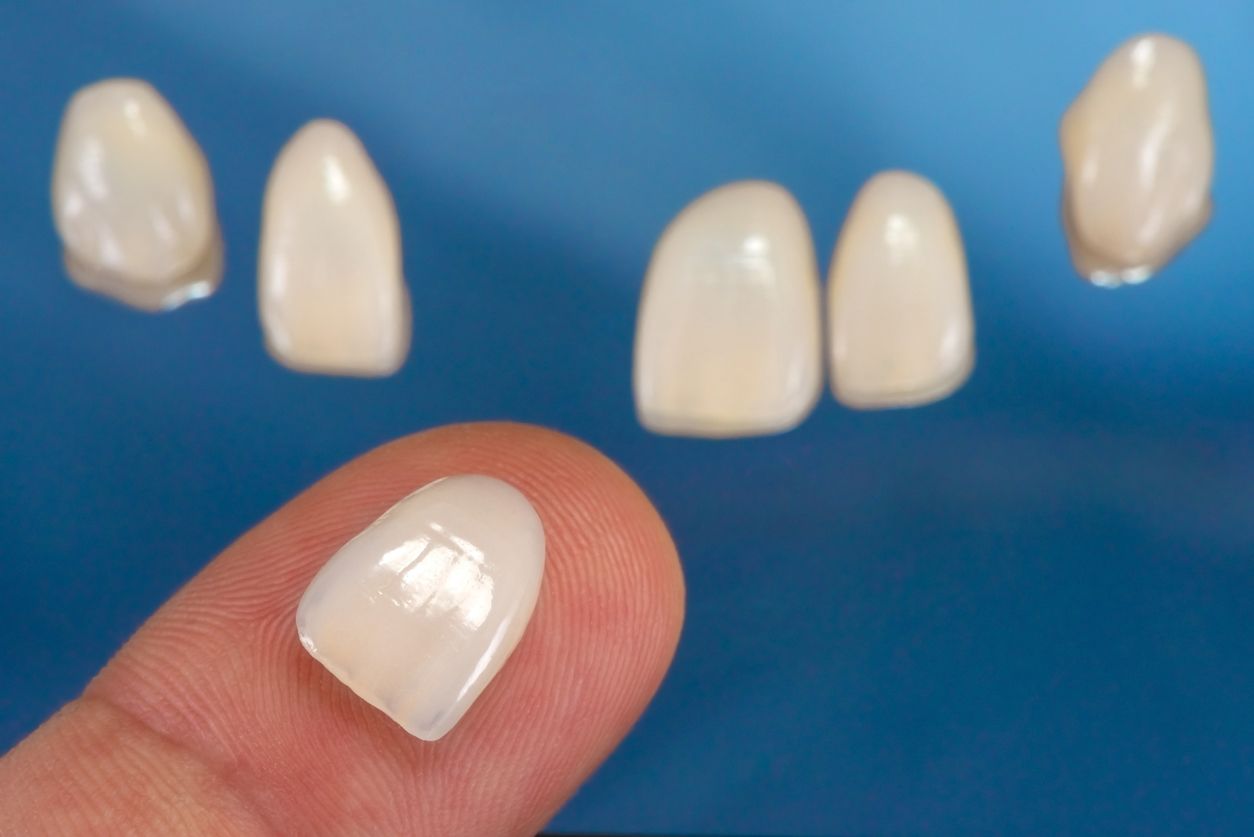 When your teeth are poorly aligned, they you can experience serious issues with the look of your smile. Some people wind up feeling very self-conscious, making them hesitant to laugh, smile, and speak, even around people they have known for may years. Thankfully, our North Little Rock practice has a sensible solutions to these problems, and one of them is porcelain veneers.
Porcelain veneers have developed a reputation among patients and dentists, earning the nickname "instant orthodontics". Let's take a moment to consider when instant orthodontic treatment with porcelain veneers may be right for you.
About Porcelain Veneers
Porcelain veneers are thin shells of dental ceramic that are fixed to the fronts of people's teeth. When in place, a porcelain veneer can mask various cosmetic flaws from view. Since the porcelain veneers are made from semi-transluscent ceramic materials, light passes through the veneer just as it would your natural tooth structure. That means when you have porcelain veneers, no one will realize that they are in place.
Problems That Porcelain Veneers Can Treat
Porcelain veneers can address the following aesthetic flaws:
Dental stains
Tooth discoloration
Chips
Cracks
Twisted teeth
Jutting teeth
Issues with tooth size
Tooth asymmetry
Why "Instant Orthodontics"?
There's a good reason why some people refer to porcelain veneers as instant orthodontics.
Porcelain veneers can be prepped, crafted, and placed in two dental visits roughly one or two weeks apart. Orthodontic treatments usually take several months for results to be achieved. That is a relative instant by comparison. Since porcelain veneers look natural when in place, they can achieve comparable results to undergoing orthodontic treatment to address crooked teeth, asymmetry, and misalignment.
Hence the nickname "instant orthodontics".
The Porcelain Veneers Process
Placing porcelain veneers is a relatively simple process. First, a small amount of tooth structure is removed from the tooth being treated. This is done to accommodate the veneer. Next, an impression is taken of the prepped tooth. This impression is sent to a dental lab so the veneer can be custom crafted.
Crafting a porcelain veneer will take roughly one week at a dental lab. During this time, patients are given a temporary veneer to wear.
When the final veneer is completed, it is sent back to the dentist's office to be placed. Dentists will remove the temporary veneer, clean the tooth, and check the fit of the permanent veneer carefully. If all is well, the final veneer is adhered securely into place.
Porcelain Veneers vs. Traditional Orthodontics
While porcelain veneers can achieve excellent aesthetic results, sometimes it's better to side with traditional orthodontics over instant orthodontics. In these cases, traditional orthodontics is better for teeth that are seriously crooked, twisted, or poorly aligned. These are matters in which issues with tooth alignment affect dental health and wellness rather than just smile aesthetics.
Are Porcelain Veneers Right for Me?
During the consultation process, we will be more than happy to discuss all of your treatment options in greater detail. We will assess your situation, take x-rays as needed, and figure out if traditional orthodontic care or cosmetic treatments will be more ideal for you and your needs.
Learn More About Porcelain Veneers
To learn more about porcelain veneers and why they may be the right option for you, be sure to contact our cosmetic and restorative dentistry center today. We look forward to your visit and discussing your treatment options in much greater detail.
Related to This
"The front office staff is wonderful, and Dr. O'Dell is an amazing dentist! He always makes me feel comfortable and well taken care of."

Kayla F.