Filling a Role: Treatments for Cavities
By Van O'Dell, DDS on March 06, 2017
---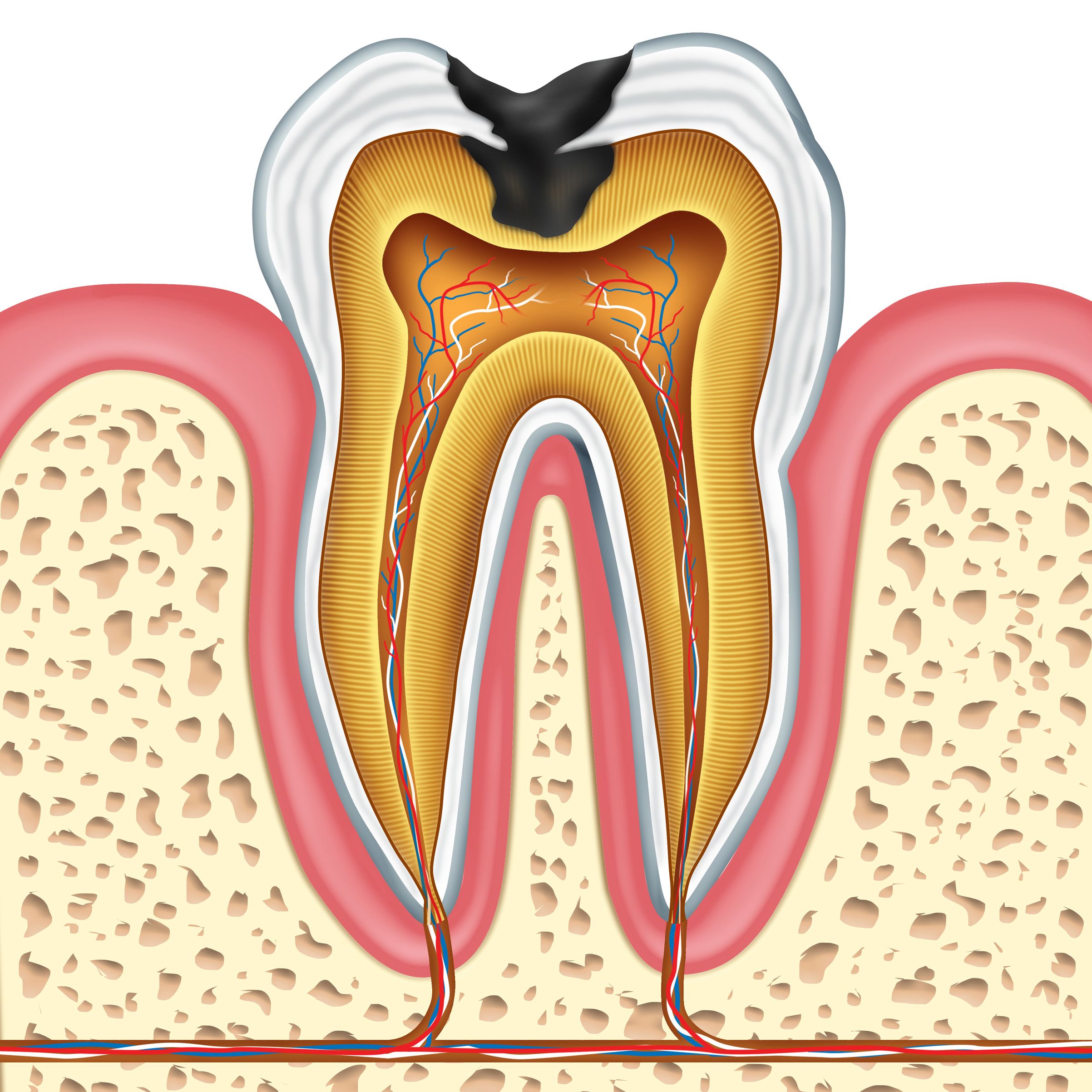 People in and around North Little Rock know that they can come to our practice for excellent dental care services. We offer advanced cosmetic and restorative dentistry treatments that can improve the beauty and enhance the health of a smile.
Tooth decay tends to be a common issue among many patients. Because of this, we want to consider the various dental treatments available for cavities of all sizes.
About Tooth Decay
Tooth decay refers to the damage that is done by the bacteria that naturally occurs in the mouth. As the bacteria in the mouth feeds on food particles, the acidity from the process causes tooth structure to break down. Minor cavities can lead to much larger ones, which in turn can affect the overall structural integrity of a tooth.
It's always important to treat cavities as soon as they are detected so you can maintain as much of the original tooth structure as possible. Thankfully there are many different treatment options for cavities.
Dental Fillings
Dental fillings are common restorations that are used to address minor cavities and tooth decay. These small restorations are set into the cavity and help rebuild small portions of tooth structure. Fillings are quite common, and chances are you may have one in place at the moment.
Inlays and Onlays
When the damage to a tooth is too serious for a traditional filling, an inlay or an onlay may be a better option. Inlays and onlays function like traditional fillings but they are designed to restore more of a tooth's structure. Inlays and onlays are able to replace the biting surfaces (cusps) of the teeth.
Dental Crowns
For major tooth damage, a dental crown is typically the last resort. Crowns are used to cap teeth that have been seriously damaged or decayed. With a crown in place, the underlying tooth structure is protected from pressure and harm, allowing patients to bite and chew without any pain.
Metal or Tooth-Colored Restorations?
Dental restorations generally come in two forms: metal and tooth-colored. The metal ones are made of soft alloys while the tooth-colored restorations are made of special ceramic materials. The tooth being restored, the extent of the tooth decay, and the prominence of the tooth when you smile will determine the ideal restoration for your needs.
What If a Tooth Cannot Be Restored?
Serious cavities can compromise an entire tooth. When a tooth cannot be restored, extraction may be the only option that's viable. If you need to have a tooth removed, there are various dental appliances to replace the missing tooth, such as a dental bridge or an implant-supported dental crown.
Tips for Cavity Prevention
To prevent the formation of cavities and to ensure proper dental health for years and years ahead, follow these tips:
Brush your teeth at least twice a day (ideally after every meal)
Floss at least once a night (ideally after every meal)
Eat a healthy, well-balanced diet
Avoid sugary snacks and junk food
Limit your intake of soft drinks and sugary beverages
Visit your dentist twice a year for routine checkups
Learn More About General Dental Care
For more information about treating tooth decay and improving the overall health of your smile, be sure to contact our advanced dental care center today. The team at our practice is here to help you achieve and maintain excellent dental health.
Related to This
"The front office staff is wonderful, and Dr. O'Dell is an amazing dentist! He always makes me feel comfortable and well taken care of."

Kayla F.